When Expat want invest and Set up company in Vietnam ► They need Experts (Attorney) at Vietnam for set-up an LLC setup, set-up a wholly foreign-owned entity, joint venture, public limited company, branch or representative office...

Content
☆ When foreign investors are interested in companies established in Vietnam, they need to know what issues?
Provisions of the current law of Vietnam like?
Government policies for foreign investors?
Capacity requirements of foreign investors like?
In the business sector that the Government of Vietnam encourages foreign investors to participate in?
Requirement document client need →
1. Passport (if investor is an individual investor) Or Business license (if the investor is a business investor)
2. Bank balance statement or Financial statement of business.
3. Office lease contact indicasting the license purporse for office rental
Step 1: What kind of company you started in Vietnam?
► 2-50 Co. Ltd. members or 1 member co.LTD
► JSC company ?
► Branch offices of foreign companies in Vietnam ?
► Vietnam Company has 49% ownership by foreigners?
→ 100 percent FOEs can be established by one or more foreign investors, under the form of either a limited liability company (LLC) or a joint-stock company (JSC). JVEs can be established as an LLC, a JSC, or a partnership, and the profits and risks in a JVE are distributed among the parties in proportion to their charter capital contributions. Other options for establishing a commercial presence in Vietnam include representative offices and branch offices, but these are not legal entities.
In this article, we discuss the establishment requirements, common purposes, as well as the pros and cons for the following foreign investment vehicles →
Limited liability companies
Joint-stock companies
Partnership companies
Representative offices
Branch offices
Business cooperation contracts
Specific authorized projects
# 1. Vietnam Limited Liability Companies

100 percent FOEs and JVEs can be established as limited liability companies. In an LLC, members are only liable for the debts of the company to the extent of the capital contribution they have poured into the company.

There is usually no minimum capital requirement for foreign investors that intend to establish an LLC in Vietnam, although authorities will expect the investor to commit a reasonable amount of charter capital according to the scale and business scope of the project.

An LLC can consist of a single member or multiple members, but the total number of members cannot exceed 50. Investors can be corporations or individuals.

Note: An LLC cannot issue shares.

# 2. Vietnam Joint-stock Companies

FOEs and JVEs can also be established as joint-stock companies. A JSC can issue securities and bonds, so investors will often choose this form if they plan to go public in the future.

The JSC's charter capital is composed of shares belonging to founding shareholders in proportion to the capital they have subscribed. There is no minimum requirement for the charter capital of the foreign investors.

A JSC is required to have at least three shareholders. There is no limitation on the maximum number of shareholders, nor on their nature – they can be individuals or institutions, Vietnamese or foreigners.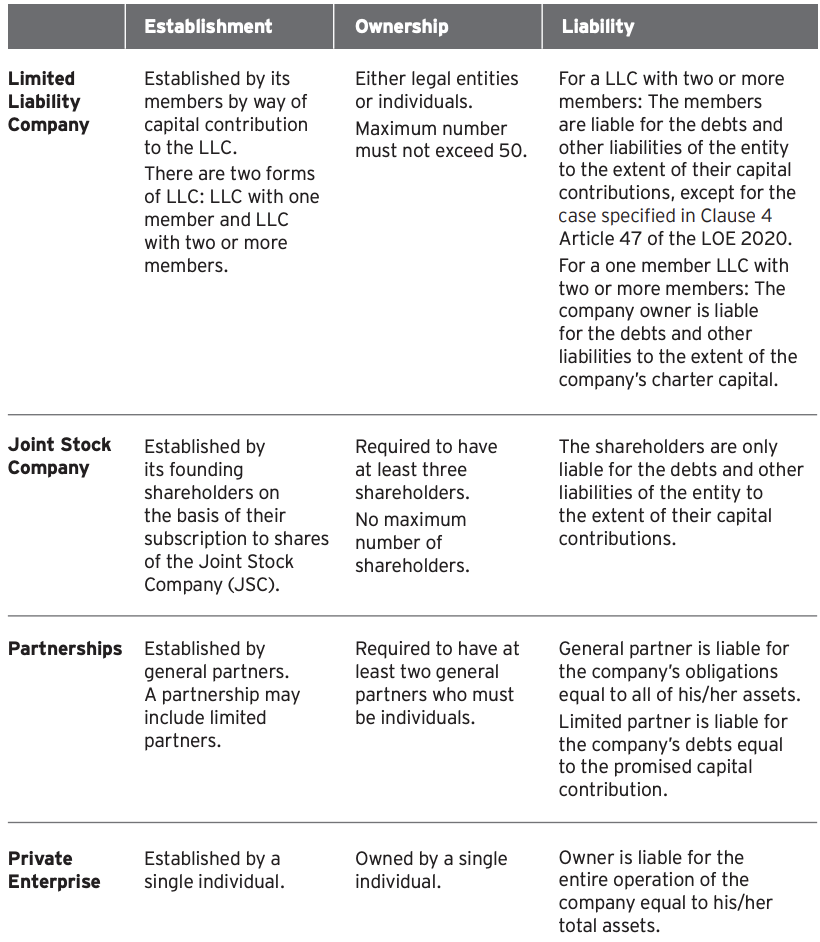 # 3. Vietnam Partnership Companies

A partnership company is a legal entity established by at least two individuals who are the members of the partnership and co-owners of the enterprise. They are the general partners and are liable for all obligations of the partnership without limit. Unlimited liability partners must be individuals who shall be liable for the obligations of the company to the extent of all their assets.

In addition, a partnership company can consist of limited liability members (individuals or organizations) who only contribute part of the capital and have limited liability and rights in the operation of the company.

Note: Partnerships cannot issue any type of securities

# 4. Representative Offices

In contrast to JVs and 100 percent FOEs, a representative office (RO) is forbidden from conducting any revenue-generating activities. Rather, ROs are permitted to conduct market research, serve as a liaison with an overseas parent company and/or serve other supporting roles such as ensuring quality control, acting as a product showroom and helping to facilitate the execution of the contracts of the parent company. Unlike in certain other Asian countries, ROs in Vietnam are permitted to hire staff directly, both Vietnamese and expatriate.

# 5. Branch Offices
A branch office is the subsidiary of a parent company and does not constitute a separate legal entity according to Vietnamese law.
Unlike an RO, a branch office is entitled to do business in Vietnam, although the law prohibits it from carrying out commercial activities other than those stated in the parent company's business license. If a branch conducts business in a conditional sector, it is only allowed to operate upon meeting the prescribed conditions.
To set up a branch, a parent company must have had conducted business in its home country for at least five years.
Issues you care?
☑ What is the yearly tax rate? The rate of income tax on your business be?
☑ There is a special certificate for your next business license company?
☑ Not how long it takes to complete the licensing company?
☑ Is there any legal requirements of Vietnam in ownership of your company?
☑ How to transfer money abroad from Vietnam? How much is the fee and how it works according to the laws of Vietnam?
☑ As with any investment incentives for your business?
☑ How do we take care of the financial statements monthly and yearly?
☑ How to Vietnam laws work in any trade dispute?
LHD Law Firm with 15 years' experience advising foreign investors in Vietnam We will give you advice and clarify all your concerns and take care of your company license. Moreover, the LHD can help you with financial statements showing the Government of Vietnam and track your business activities and is always around to advise your business.
Price: upon request
Step 2: License Company in Vietnam (Procedures and Timelines)
Any information you can get in step one is to operate your business better and to ensure that you will not do anything that conflicts with the laws of Vietnam. This second step, the company licenses, is the key to your business legally.
Depending on the type of business you are running, with pricing and different time frames received licenses for companies in Vietnam. All our packages include receiving the tax code and the seal of the company as well.

Price: from 200 USD/100% Vietnam company, From $1,200 Up/foreign companies.
(License company in Vietnam has to obtain an Investment Registration Certificate ("IRC") first for its "investment project", then continue by obtaining an Enterprise Registration Certificate ("ERC")

Step 3: Lease Contract for the head office of new company
We service brokerage and leasing virtual office in District 1, you just raised your budget and requirements we will meet your needs.
In addition, we also support you on the internet registration, monthly tax reports; find employees, or other services in Vietnam.

This is just an overview to establish a company in Vietnam, we have a complete package to establish your company with reasonable prices; professional service, fast and great. Please contact us to get started.
Step 4: Publish the content of the business registration
After being granted the certificate of enterprise registration (ERC) and (IRC) , the investor shall disclose information about the enterprise on the national enterprise registration portal within 30 days, including the following information:
i, Business lines;
ii, List of founding shareholders and shareholders being foreign investors for joint-stock companies.
Step 5: Make a seal for the new business
The enterprise has the right to decide on the form, quantity and contents of the stamp of the enterprise. The content of the stamp must show the following information:
☞ Company's name (IRC and ERC)
☞ Business code.
☞ Tax code
After receiving the legal entity stamp and before using the business stamp, the enterprise must send a notice on the stamp of the enterprise to the business registration office for publication in the National Information Portal on the business registration.
Step 6: Use of the seal
After having stamp made, investors submit notices on use of stamp forms to the Investment registration agency.After receiving the record, the Investment registration agency issues a receipt for the enterprise, publishes the notice of the enterprise on the National Business Information Portal and issues a notice of the posting, stamp samples of enterprises, branches and representative offices for enterprises.
Step 7: Open bank account (Open capital account and current account of the business)
Investors need to open two types of bank accounts for use Tax and Token (Tax Department check), namely the investment capital account to receive the investment amount and the transaction account for conducting daily transaction in Vietnam.
Step 8: The post licensing procedures
→ For the conditional business lines
Investors investing in conditional businesses lines as regulated in Appendix 4 of the Investment Law 2020 and Apply 1/1/2021, must apply certificate of business qualification, practicing certificates, professional liability insurance, legal capital requirements..vv. before conducting business in Vietnam.
LHD LAW FIRM is the Top law firm cosulting for Expat in Viet Nam
According to the rankings of Legal500 and Hg.org, LHD Law Firm is one of the 10 leading legal services in Vietnam for our consultancy of establishing a foreign-owned capital business in our country. With 10-years experience in the field and the office system throughout the country: Ho Chi Minh City, Hanoi, Da Nang, Vung Tau, etc., LHD Law Firm takes pride in our commitment to satisfy our clients as foreign investors in Vietnam.
☉ Client's of LHD Law Firm
★ HOW TO UNDERSTAND THE STANDARD?
- Investors choose investment industries because each industry will be clearly defined in the WTO commitments, and then study additional specialized laws (for example, real estate operations must have $20 billion) to know the choices, accuracy, and investment requirements.
- After choosing a business line, switch to choosing the type of investment.
A common type of investment would be a limited liability company (one member and 2-50 members) or a joint-stock company.TYPE OF FOREIGN CAPITAL COMPANY ESTABLISHMENT
Generally, the choice of the type of foreign invested company establishment in Vietnam will have 3 main types.
1. Limited Liability Company (LLC) with one participant (For 1 individual investor or 1 investment organization)
2. LLC with 2-50 participants (for 2 or more individuals or 2 or more organizations or 1 individual + 1 organization)
3. A joint-stock company with 3 or more shareholders (for 3 or more natural persons or 3 or more organizations or 1 natural person + 2 organizations...)
☑ Set up A limited liability company with 100% foreign investors is established
THE ONE MEMBER LIMITED LIABILITY COMPANY
MULTI-MEMBER LIMITED LIABILITY COMPANY
☑ Set up Multi-member Limited Liability Company with foreign capital
1. Multi-member limited liability company is a company with from 02 to 50 participants who are organizations or individuals. A participant shall be liable for debts and other property obligations of the company to the extent of the amount of capital contributed to the company, except for the case specified in Article 47(4) of this Law. Contribution of a participant may be transferred only in accordance with provisions of Articles 51, 52 and 53 of this Law.
2. Multi-member limited liability company shall have legal status from the date of issue of the certificate of incorporation of the company.
3. A Limited Liability Company with two or more partners shall not be entitled to issue shares, except in the case of transformation into a joint stock company.
4. A limited liability company with two or more participants may issue bonds in accordance with this Law and other relevant laws; private placement of bonds shall comply with the provisions of Articles 128 and 129 of this Law.
Article 74: The one-member Limited Liability Company
1. A One-member limited liability company shall be a company owned by an organization or natural person (Called "the owner of the company"). An owner of a company shall be responsible for debts of a company and other property obligations within the limits of the authorized capital of a company.
2. A One-member Limited Liability Company shall have a legal status from the date of issue of the Certificate of business registration.
3. One-member limited liability company may not issue shares, except in the case of transformation into a joint stock company.
4. A One-member limited liability company may issue bonds in accordance with this Law and other relevant laws; private issuance of bonds in accordance with the provisions of Articles 128 and 129 of this Law.
☑ Set up a joint stock company with 100% foreign capital
Article 111. Joint stock companies
(1) A joint stock company is a business that:
a) The share capital is divided into equal parts called shares.
b) The shareholders may be organizations or individuals; the minimum number of shareholders is 03, the maximum number is unlimited.
c) Shareholders are liable for debts and other property obligations of the company only within the limits of the amount of capital, contributed to the company.
d) The shareholders have the right to freely transfer the shares they own to other persons, except in the cases stipulated by clause 3 of Article 120 and clause 1 of Article 127 of this Law.
(2) A joint stock company has the legal status from the date of issuance of the business registration certificate.
(3) Joint-stock companies shall have the right to issue shares, bonds and other types of securities of the company.
When establishing a foreign corporation in Vietnam, what permits are required?
- Apply for provincial people's committee policy (except central cities)
- Investment Certificate (IRC)
- Business Registration Certificate (ERC)
- Business License → (If you have a retail business)
☑ Business license (BL)
1 #. Business License application file (BL)
Supplementing the business purpose of buying and selling goods and activities directly related to the buying and selling of goods is an adjustment to the business operating objectives, the dossier includes:
2 #. An investment examination dossier in accordance with the provisions of Government Decree No. 108/2006/ND-KP dated 22.09.2006, governing the implementation of several articles of the Investment Law.
The dossier for the issuance of a business license, as stated in Circular No. 09/2007/TT-BTM, shall include:
a) An application for a business license shall be submitted on Form MD-1 issued with Circular No. 09/2007/TT-BTM.
b) b) An explanation of the fulfillment of business conditions. The content of it shall be prepared in accordance with the appendix attached to this official dispatch.
c) Written content of goods sales and activities directly related to goods sales: a clear indication of the type of activity - wholesale, retail, operating a retail store grouping of goods, commercial advertising; commercial inspection...
In the case where the project does not involve investment in the construction of facilities (not related to the construction of factories, installation of machinery and equipment for production), it is proposed to complement the sale of goods and services activities directly related to the sale of goods, in addition to the documents referred to in paragraphs 1 and 2 above, should be added to the file of the legal entity or appropriate papers confirming the capacity and experience of the owner of the investment in achieving operational goals.
Take note of the legal authority's licensing location
- Investment certificate evaluated and issued by the Department of Investment of the Department of Planning and Investment at the provincial level
- Business registration certificate evaluated and issued by the Department of Domestic Enterprises, Department of Planning, and Investment
- Business license issued by the Ministry of Industry and Trade
☖ ORDERING CONSULTING FOR THE CREATION OF A FOREIGN CAPITAL COMPANY
► Review the documents to be prepared, including LEGAL CONSULTATIONS (LAW, POLICY, TAXES, human resources...)
► After receiving the investment certificate, advice on how to obtain the business registration certificate.
► Advice and application for the Enterprise Certificate (ERC) and the Investment Certificate (IRC), in addition to the Business License issued by the Ministry of Industry and Trade (Business License)
► Consultation and production of a seal engraving and report using seal samples
► Regular legal advice after the opening of the business
► Legal advice about taxes, work permit, temporary residence card and child permit (if applicable)
► Support for the registration of trademarks, designs and inventions when required by businesses (LHD Law Firm is a representative of IP No. 146 the National Office of Intellectual Property NOIP)
☖ SERVICES TO BE AVAILED OF AFTER SETTING UP A FOREIGN CAPITAL COMPANY IN VIETNAM
►Advice on CIT, PIT, and monthly, quarterly and annual tax returns
►Social insurance consultation, salary calculation (payroll)
►Consulting for personnel selection in Vietnam
►Trademark, Design, and Invention Protection Consulting
►Consultation on labor law, taxation, and contracts in Vietnam
► Virtual office rental for companies with foreign capital to provide invoice redemption.
Currently, LHD Law Firm has 3 offices in 3 major cities in Vietnam: Ho Chi Minh City, Hanoi and Da Nang.→ Over 6,800 clients from 32 countries around the world have trusted the services of LHD Law Firm for 15 years.
☼ 10 BARRIER WE WILL REMOVE WHEN CLIENTS USE THE SERVICES OF LHD LAW FIRM
→ Vietnam is considered an attractive place to invest...Foreign investors that want to do business in Vietnam, on the other hand, must consider the following ten major obstacles ►
1. First, under Vietnamese law, there are investment conditions for foreign investors. The 2014 Investment Law lists 267 conditional investment areas in Appendix 1, which are detailed in specialized laws governing specific industries or in international commitments, such as WTO commitments. Accordingly, there are restrictions for foreign investors to invest in Vietnam.
2. Second, foreign investors may be subject to a number of taxes, namely corporate income tax, value added tax, special consumption tax, and import and export tax. Taxation is one of the most cumbersome business processes in Vietnam, as it requires a significant investment of time and money from foreign investors.
3. Third, obtaining work licenses for foreign workers in Vietnam might be difficult. Generally, foreign workers who work for more than 3 months are required to obtain a work permit. The employer is responsible for these procedures. Employers must submit a yearly report demonstrating their need for foreign workers as part of the pre-employment procedures. A work permit only has a two-year validity period. After that, there will be conditions for renewing the license.
4. Fourth, intellectual property protection can be a problem when foreign investors plan to invest in Vietnam. Vietnam has access to various international treaties related to intellectual property. In addition, a wide range of intellectual property rights are recognized and protected under Vietnamese law, including copyrights, trademarks, industrial designs and inventions. In practice, violations of intellectual property rights are frequent and the procedures required to protect foreign investors' intellectual property rights can be extremely time-consuming.
5. Fifth, the new 2018 Competition Law, effective July 1, 2019, clearly expands its scope to include all practices that have or may have a restraining effect on competition in the Vietnamese market. There have been many changes from the old law, especially for foreign investors investing in Vietnam. Therefore, foreign investors doing business in Vietnam should pay attention to this issue in order not to violate the law.
6. Sixth, it is not easy to get a construction permit in Vietnam. Foreign investors have to work with many authorities, such as the Department of Construction, the Department of Fire Safety, the Department of Natural Resources and Environment and Urban Affairs.
7. Seventh, Vietnam's banking and financial industries are still tightly controlled. Foreign investors cannot establish a financial company in the form of a joint stock company through investment in Vietnam. In addition, a foreign investor purchasing shares in a limited financial company must not be a strategic shareholder, owner or founding member of any other credit institution in Vietnam.
8. Eighth, naturalization rights in Vietnam are limited. According to the Vietnamese Constitution, all land is the common property of all Vietnamese people.
9. Ninth, sustainable development is gradually gaining public interest. The Vietnamese government is drafting a law on environmental protection. Foreign investors are responsible for more activities, such as implementing environmental protection measures in the manner specified in their environmental impact assessment report or environmental protection plan. All large investment projects require an approved environmental impact assessment report, which increases the efforts of foreign investors.
10. Tenth (last), when disputes arise over investment projects during the investment process in Vietnam, questions about the applicable law and dispute resolution forum often discourage foreign investors. Getting it right can have a big impact on their case. Fortunately, foreign investors can turn to a law firm to help with all the above.
☑ Steps to work with LHD Law Firm
Step 1: Get Legal Advice English - Vietnamese
Meet with an attorney. We get legal advice on the type of business best suited to your situation.
Step 2: Find office space and legal representation for your business (if there is no available LHD office)
Then find an office space so that your business not only has a place of business, but also a specific office address required by the government to apply for a business license. If you are not the legal representative for your business, you need to find a trusted partner.
Step 3: Apply for a business license (IRC, ERC or BL)
Prepare all the necessary documents and make sure that you meet all the necessary requirements before applying for a business license. Expect a 15-day waiting period for a Vietnamese-owned company and a 60-day waiting period for a foreign company.
Step 4: Legal and tax advice for foreign companies after establishment
Running your Vietnamese business now has the ability to hire employees and enter into business contracts. There are several things you need to do, such as obtaining your company seal, applying for a tax identification number, opening a company bank account, and publicly announcing your incorporation. Periodic duties include employee tax, accounting report and insurance payments.
(In addition to legal advice, we also provide accounting services for companies with foreign capital for these companies)
☑ Why Choose LHD Law Firm
Everything we do at LHD Law Firm is focused on assisting your business through our investment law expertise and local business experience in Vietnam.
So that your enterprise can grow and expand quickly and avoiding the costly traps that many start-up investors fall into at the hands of unscrupulous lawyers and agents.
How we accomplish this.
We offer the best investment legal service in Vietnam, as well as a wide choice of INDIVIDUAL AND ECONOMIC EFFECTIVE SOLUTIONS for starting a business in Vietnam or managing an existing one.
What we can do ...
Consulting on the establishment of foreign-owned companies in Vietnam, consulting on the establishment of Vietnamese factories and consulting on industrial production, sourcing Vietnam, supporting business registration, accounting, and tax compliance through information intelligence, low-cost operational setup, HR & admin, government liaison services, director services, country representation/management services for M&A, and much more...
→ Senior lawyer LAW FIRM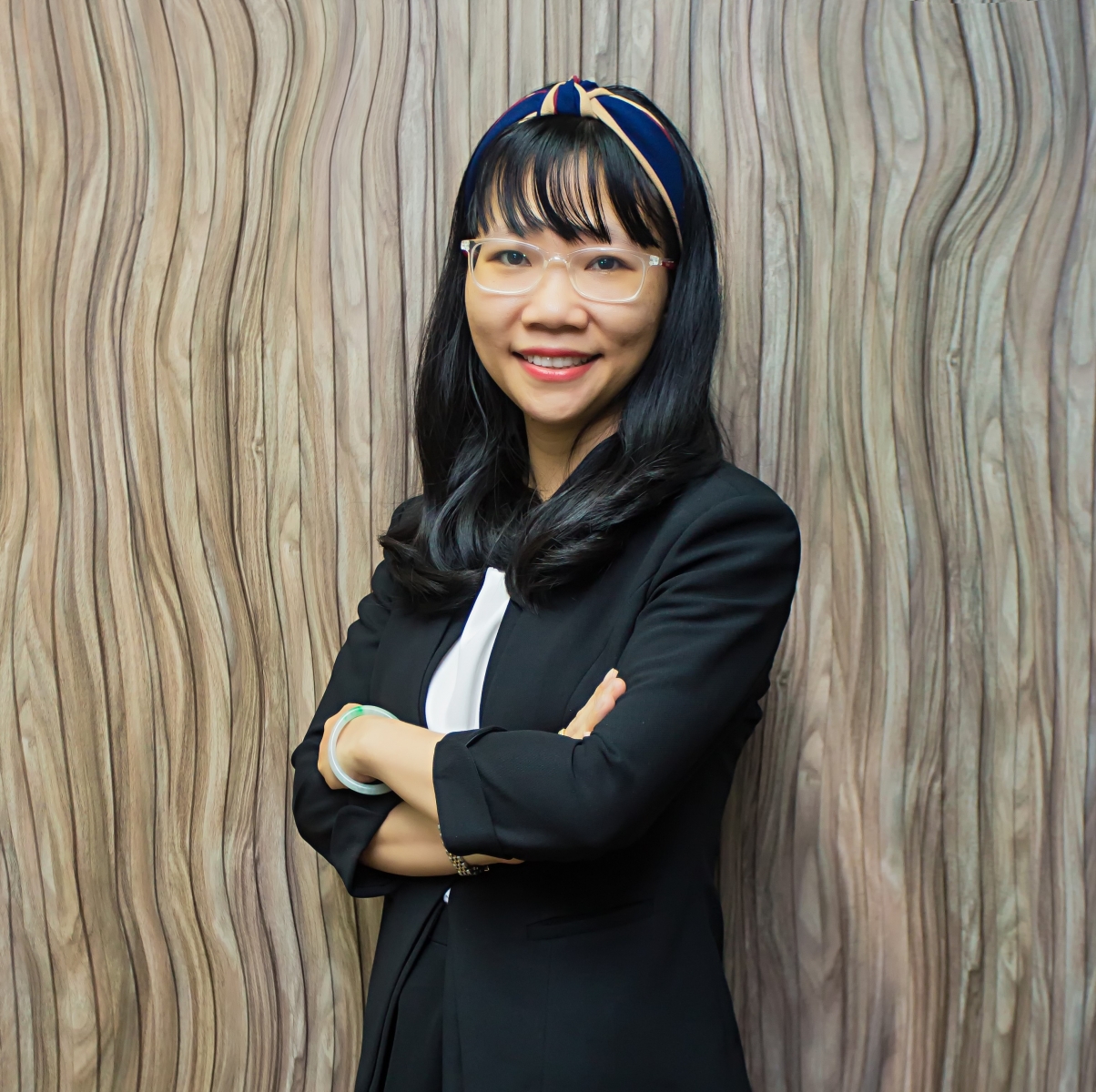 Lawyer: Thanh Thuy (email: all@lhdfirm.com)
→ Lawyer specializing in advising on setting up foreign capital companies in Ho Chi Minh City
She graduated with a master's degree in Commercial Law - City Law University of Ho Chi Minh City.
Consultancy language: English and Vietnamese
She is as one of the top 20 lawyers in Vietnam, highly rated by Legal500 and Hg.org → specializes in foreign investment, having realized more than 6800 projects in 15 years...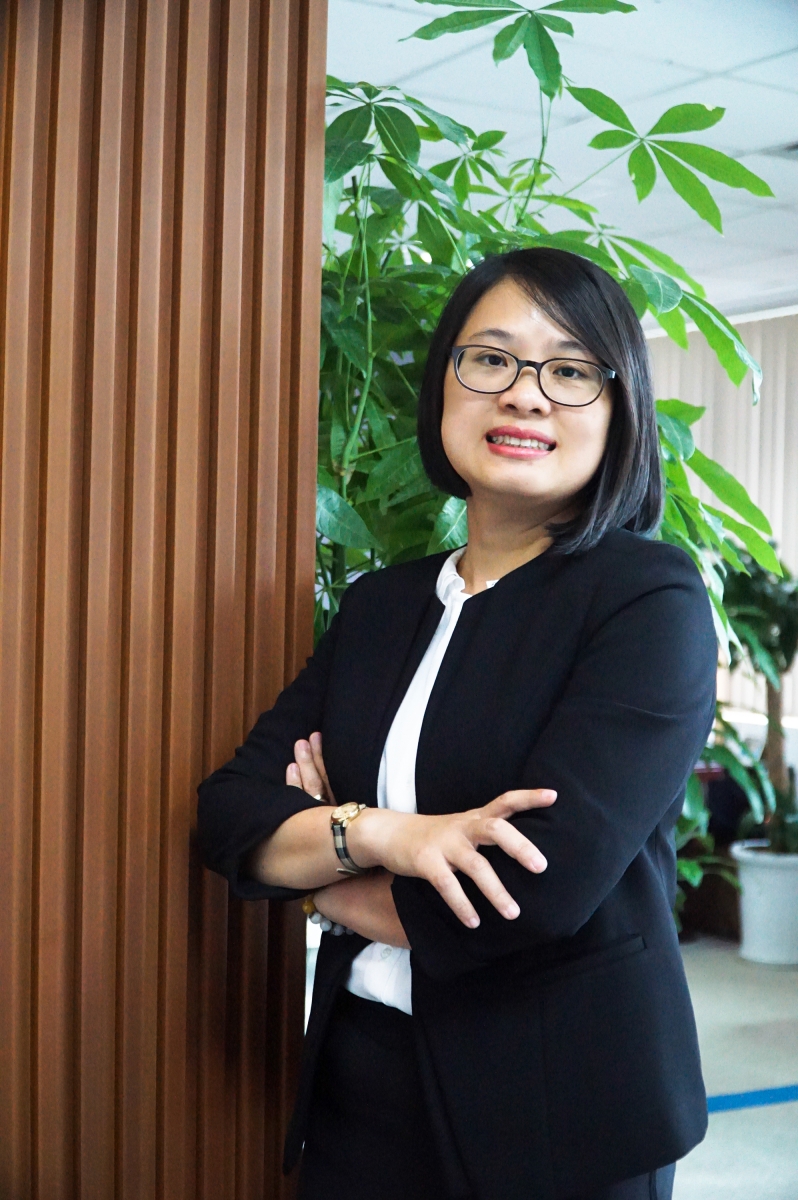 Lawyer: Phuong Khanh (email: hanoi@lhdfirm.com)
→ Lawyer specializing in advising on setting up foreign capital companies in Hanoi
She has a master's degree in Commercial Law from Hanoi Law University.
The language of consultation is English and Vietnamese
A senior associate at LHD firm in Hanoi, she has 15 years of experience in foreign investment consulting, having implemented more than 2,466 projects in Vietnam.
YOU ONLY NEED TO PREPARE YOUR FINANCIAL AND BUSINESS STRATEGY; WE WILL SUPPORT YOU WITH A COMPLETE PLAN AND LEGAL WORK IN VIETNAM
In order to seek further advice or request service Setting up a Foreign company in Vietnam, Contract us by →
☎: +842822612929 (Ho Chi Minh) or +842422612929 (Ha Noi) or +8402366532929 (Da Nang)
Any support you may need, please contact us today via
iMessage | SMS | Whatsapp | Viber | Zalo | Call + 84 931 767 568 (Vietnam mobile)