About us LHD Firm
About us LHD Firm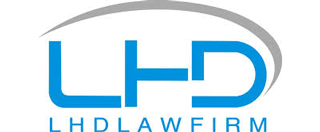 LHD Law Firm was established on June 13th 2007 in Ho Chi Minh City, Vietnam. We are a combination of young enthusiastic lawyers and experienced specialists in providing legal consultancy services to both foreign investors in Vietnam and domestic enterprises. We are highly appreciated for our professional staff.
HISTORY
We take pride in being a partner to many great corporations in the world and leading companies in Vietnam. Our experience, knowledge of Vietnam Laws, insights of Vietnamese habits, culture and people, understanding of clients' physiology, fluency of foreign language are our main keys to our success in the last 10 years as well as in the future.
PRIZES AND ACHIEVEMENTS
# LEGAL500
#HG.ORG
# IFLR 1000
MEMBERSHIP
Ho Chi Minh City Bar Association
Hanoi Bar Association
Ba Ria – Vung Tau Bar Association
Da Nang City Bar Association
Vietnam Bar Federation
National Office of Intellectual Property of Vietnam: Representative 146
FIELDS OF OPERATION
1. ESTABLISHMENT AND CHANGE OF AFFILIATES
With 1680 trusted service contracts of establishment and change of affiliates provided to clients during our operation, LHD has achieved great credit for satisfactory consulting to foreign and domestic clients in business establishment, change of operation, merger and acquisition, state business equitization, dissolution, etc.
Our major clients include:
§ MEA SAIGON
§ PVNI
§ SANEX TRADING
§ AN LE
§ OLERA
§ RỒNG XANH
§ LINGOFOCUS
§ PHỐ HOA
§ ĐỨC VIỆT
§ LÊ THANH TÂM
§ GIA ĐÌNH VÀ CUỘC SÔNG
2. FOREIGN-CAPITAL INVESTMENT
Foreign investment consulting is our advantage and high-end service at LHD. With a team of specialized lawyers and more than 10 years of experience, we are ranked in the Top 10 law firm in this field in Vietnam. Within 8 years since establishment, we have successfully assisted 1,000 foreign-capital business establishment profiles in Vietnam.
Our major clients include:
| | |
| --- | --- |
| Nation | Company name |
| Singapore | SPRAY |
| Singapore | GME |
| France | SODIREX |
| Korea | LOCK AND LOCK (HCM) |
| Korea | Y PHỤC VI NA (TRIM MATE VI NA ) |
| Japan | SHISEIDO VIET NAM |
| Japan | WACOAL VIET NAM |
| Japan | YAMAZEN VIET NAM |
| Malaysia | SANEX MARKETING VN |
| Japan | RICOH VIET NAM |
| Korea | COSMO VIỆT NAM |
| Germany | BEIERSDORF VIET NAM (NIVEA) |
| Denmark | DLH VIỆT NAM |
3. CONTRACT CONSULTING
In this trend of development, Vietnamese enterprises and foreign investors' activities are always associated with negotiation, compromise and agreement. Based on our point of view, in which clients' objectives should be aligned with Vietnam Law, our advices help clients prepare contracts not only to record every obtained result and commitment, but also to avoid any possible risk, disagreement or legal dispute.
Therefore, every contract that we prepare is a product of cautious negotiation process from which both parties can benefit. A contract is not only a tool to prevent risks but it also helps transactions between parties achieve maximum benefit and is a bridge to maintain long-term cooperation and sustainability among the parties. LHD has successfully participated in the negotiation, drafting and adjustment of contracts between local and foreign partners in the following areas:
o Real estates, construction, bidding.

o Rent, purchase, transfer, pledge, mortgage of assets

o Loans (including syndicated loan of domestic and foreign capital)

o Purchase, distribution of goods, franchising.

o Joint Venture Contracts

o Shares and bonds purchase agreements

o Technical assistance contracts
Our major clients include:
§ LEAD GREOUP
§ EAT.VN
§ FPT ONLINE
§ PHÚ HÒA
§ INTERMIND
§ CĂN HỘ SÀI GÒN
§ CHỨNG KHOÁN HOÀNG GIA
§ NAMVIET OIL
§ HANACOBI
§ HƯƠNG SEN
§ OZ CORPORATION
4. REPRESENTATIVE OF INDUSTRIAL PROPERTY
Being Representative No. 146 of the Intellectual Property National Office of Vietnam, LHD is one of the leading organizations that provide services related to intellectual property in Vietnam. We have completed registration for more than 1,000 domestic and foreign customers to protect their trademark. We provides consulting services, intellectual property attorneys and litigation services, and handling of violations related to intellectual property. Our typical advantages include consultancy of trademark registration and protection, industrial designs, copyrights, patents, unfair competition, trade and transfer of intellectual property rights inside and outside of the country.
o Check registration status of protection of certain intellectual properties in Vietnam.

o Advise and prepare documents related to registration of Intellectual Property protection in Vietnam and abroad.

o Provide consultancy services of contracts related to transfer of intellectual property rights in Vietnam.

o Be a representative to handle dispute resolution of Intellectual Property infringements in Vietnam.

Our major clients include:

§ WACOAL

§ WAKAI

§ FPT ONLINE

§ NOFOMO

§ FOS

§ FINEX

§ EAT.VN

§ HAIDANG GROUP

§ KHAIHOAN LAND

§ GREEN WOLD

§ MOF
5. FINANCE AND TAX CONSULTING
Taxation is always the top concern of any business. Tax policy changes have great effect on the operations of a business. LHD will support your business in the following consultancy services:
o Tax effects on each type of enterprise.
o How to perform periodic financial reports and monthly tax reports.
o Value Added Tax (VAT) and corporate income tax (CIT).
o Cases of investment incentives and exemption of CIT.
o Tax issues related to the application of the treaty on avoidance of double taxation between Vietnam and neighboring countries and its effectiveness in Vietnam
o Issues related to income tax for high income earners and tax settlement support.
o Cases related to tax exemption and refund of import duty.
Our major clients include:
§ THIÊN BÌNH
§ PHẦN MỀM EZY
§ XUẤT KHẨU NÔNG SẢN KHỞI HƯNG
§ PEOPLE WITH IDEA
§ CHÂU QUANG
§ DỊCH VỤ TƯ VẤN NGÔI SAO
§ LEEKANG VIỆT NAM
§ MATRINITA VIỆT NAM
§ ACCO VIỆT NAM
§ MISS FASHION
§ RUNSVEN AKTIEBOLAG
6. LITIGATION AND DISPUTE SETTLEMENT
| | |
| --- | --- |
| | With the trend of globalization, it is difficult to avoid disputes or trade conflicts among parties due to conflict of commercial practices, conflict of laws and cultural differences. With the advantage of extensive knowledge, understanding the legal, commercial culture and business in Vietnam, LHD is able to play a mediating role in helping certain parties to settle or resolve conflicts on the basis of mutual benefit and protection of confidential information. The mediation itself not only saves costs and time but also can help such parties sympathize, understand and facilitate further development of partnership among the parties. |
Our major clients include:
§ TRIUMPL INTERNATIONAL VIETNAM
§ TÂN VIỆT XUÂN
§ LICOGI 16
§ SUNGWA VIỆT NAM
§ DLH VIỆT NAM
§ ALTECH VIỆT NAM
§ ĐÔNG NAM HÀN QUỐC
§ H&R HUMAN
§ OZ CORPORATION
§ FINEX
§ AL MANAR AI CẬP
7. WORK PERMIT, TEMPORARY RESIDENCE CARD
Labor relations have always played an important part in sustainable development of a business. Also a private enterprise, LHD thoroughly understands this importance. Always work closely with our clients, LHD are ready to:
o Apply for work permits, temporary residence cards and visas for foreigners.

o Advise schemes of salaries, benefits and insurance for employees.

o Prepare labor contracts, labor regulations and collective labor agreements.

o Resolve labor disputes.
Our major clients include
§ CROWLINE NHẬT BẢN
§ GREEN LEAF VIỆT NAM
§ PS DISTRIBUTION VIỆT NAM
§ XƯƠNG PHÁT
§ THÊU CHÂU Á
8. ICP LICENSE FOR SOCIAL NETWORKS AND WEBSITES
LHD is highly appreciated for its legal consulting in IT and activities of social networks, ecommerce or news websites. We take pride in helping many Vietnamese start-ups complete their legal procedures.
Our major clients include:
§ 5GIAY.VN
§ AGO.VN
§ 60S.COM.VN
§ TIENGANH123.COM.VN
§ TIBI.VN
§ WOW.VN
§ EAT.VN
§ VANGVIETNAM.VN
§ TINHTE.COM
§ BACSI.COM
§ THUONGMAI.COM.VN
In addition, we also provide consulting in real estates and housing services for domestic and foreign enterprises.
After nearly ten years of establishment, we have provided consultancy services for many great clients, inside and outside of the country. The motto of the LHD is to build a better image of Vietnamese business in the eyes of international friends and to attract foreign investment in Vietnam.
Best regards
CONTACT US
HO CHI MINH
Email: all@lhdfirm.com
Phone: 028-2244-6739/ 028-2241-6866
Address: Floor 7, 60 Nguyen Van Thu, Dakao Ward, District 1, Ho Chi Minh City.
HANOI
Email: hanoi@lhdfirm.com
Phone: 024-6260-4011/02422612929
Address: Floor 4, 36 Hoang Cau, O Cho Dua Ward, Dong Da District, Hanoi.
DA NANG
Email: danang@lhdfirm.com
Phone: 0511-370-7404
Address: 117 Le Thi Hong Gam, Hai Chau, Da Nang