☖ Setting up a business in Ha Long, Quang Ninh
→ Contact us: hanoi@lhdfirm.com
Setting up a business in Ha Long, Quang Ninh: Offers cost-effective Vietnam Business Services and Vietnam market entry solutions and expertise to companies and entrepreneurs wishing to take advantage of the attractive quality-to-cost ratio of Vietnamese manufacturing operations or seeking to access Vietnam's growing market for imported goods and services.
WHY HA LONG - QUANG NINH ?
2019 continues to be evaluated as a year of strong growth of the Quang Ninh tourism industry in both the number of tourists and revenue, contributing to the provincial budget up to 30% compared to 2018, creating an attraction for foreign investors to come and set up company in Quang Ninh.
According to the Quang Ninh Department of Tourism, in 2019, the total tourist arrivals to Quang Ninh reached over 14 million, an increase of 14% compared to 2018, of which international visitors reached 5.7 million. The length of stay has changed significantly from 2.16 days in 2017 to 2.74 days in 2019.
In 2020, Quang Ninh tourism industry strives to welcome 15.5 million visitors, including 6.5 million international visitors; total revenue is more than 34,000 billion VND; The total contribution to the provincial domestic budget is not less than 11.5%. The length of stay of tourists must increase and reach from 2.8 to 2.85 days and the average spending will be 2.3 million VND/tourist.
To accomplish this goal, the Department determined to further promote the promotion of tourism into key domestic and foreign markets, strengthen the state management of the business environment, tourism, travel management, tourist accommodation establishments, shopping establishments. Develop and put into operation strong tourism products, expand tourism space to increase attractiveness and extend the length of stay…
According to the Quang Ninh Department of Tourism, in order to achieve the above results, in 2019, apart from continuing to focus on promoting through Roadshow programs to effectively exploit traditional markets such as China; Northeast Asia (Korea, Japan, Taiwan); ASEAN visitors (Singapore, Malaysia, Thailand…), Quang Ninh tourism industry has focused on promoting the development of large potential and high-paying tourist markets such as tourists traveling by ship, European visitors (England, France, Spain…).
For the domestic market, focusing on promoting and exploiting domestic tourists from southern provinces to Quang Ninh via Van Don international airport. Collaborate with organizations, businesses, media agencies at home and abroad to organize Famtrip delegations, press trips to localities and tourist destinations to enhance the effectiveness of advertisement.
Closing Ceremony of National Tourism Year 2018 – Ha Long – Quang Ninh, ASEAN Tourism Forum 2019 (ATF 2019), North East Asia Tourism Forum Permanent Meeting (EATOP) towards the EATOP General Assembly in 2020 are major events of Quang Ninh tourism industry in particular and of Quang Ninh province in general, contributing strongly to Quang Ninh – Ha Long tourism brand.
In 2020, many new tourism products of Quang Ninh such as Quang Hanh Cam Pha Onsen Resort; tourist service complex in Van Don; tourist destinations in Binh Lieu, Tien Yen… will soon be put into operation together with a series of new transport infrastructure projects. These will be important prerequisites for Quang Ninh Tourism to increase its attractiveness and create breakthroughs.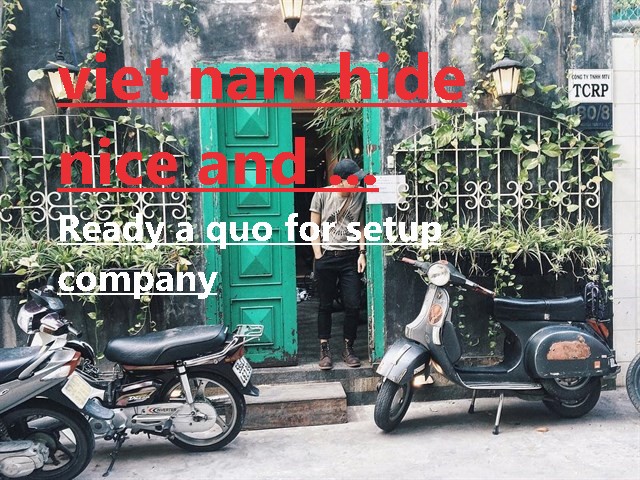 SETTING UP BUSINESS IN HA LONG, QUANG NINH ? HOW ?
LHD Law Firm offer a portfolio of Vietnam business services and Vietnam market entry solutions covering every aspect of these processes. Our expertise encompasses a wide-portfolio of services and advice relating to Vietnam market entry, typically leading to the establishment of →
- A Representative Office in Vietnam.
- A Vietnamese investment company with total or part foreign ownership.
- A Joint Venture in Vietnam.
A Special Purchase Vehicle using a HCM or a low or zero tax company ("offshore").

Additionally, LHD Firm offer's
Bespoke Vietnam Business Services relating to the identification of suitable tax advisers, lawyers, local partners, premises, factories, management, staff and expatriate housing.
Professional corporate administration services. We have the capacity to deliver a turn-key back office function for an operation in Vietnam.
Whilst our Vietnam Business Services and Vietnam market entry solutions are broad, many of our clients utilise our services selectively, and this approach is welcomed.
Our clients are diverse. They include major US corporations, international companies and both owner managed business and entrepreneurs.
So, if you are an executive tasked with investigating your company's Vietnam market entry, follow the links below to proceed.