When Expat doing a business in Hoi An → Open a restaurant, coffee shop in Hoi An with 100% foreign capital as WTO commitment 11/2007 is permitted in Vietnam after 08 years of the commitment route.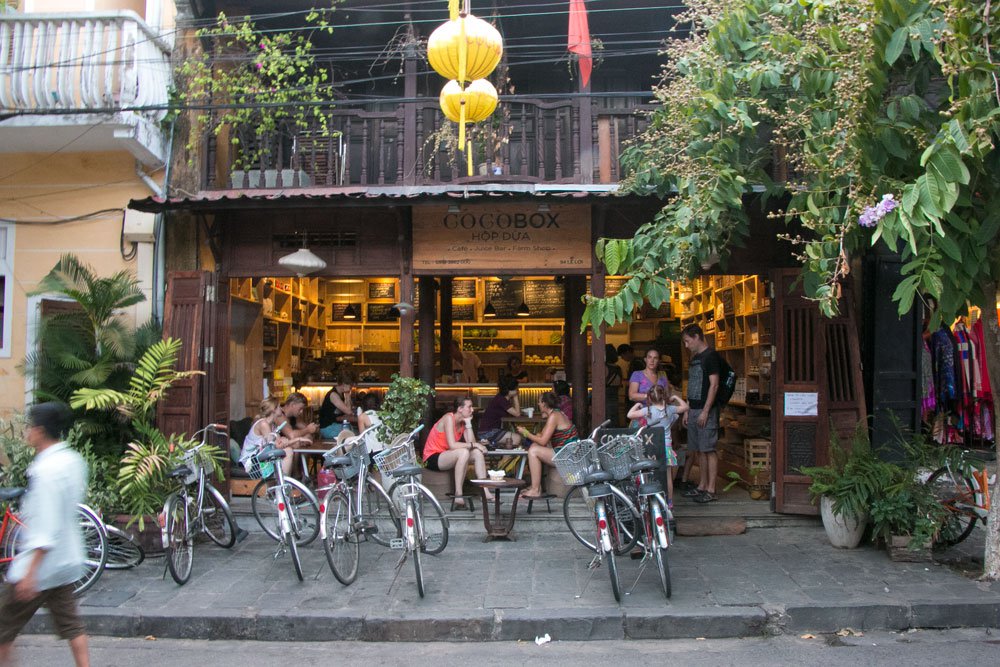 Quote:
According to WTO accession commitments, the foreign directly investor with 100% foreign capital (FDI) into Vietnam in the field of distribution must comply with time schedule: From 1/2007, mandatory joint ventures with Vietnamese partners with foreign capital not exceeding 49%. Since 1/2008, it is permitted to joint ventures and not limited to the proportion of foreign capital in the venture. Since 1/2009, there is allowed to set up businesses (DN) 100% foreign investment in the retail sector. And only since 1/2015, the FDI is open restaurants do not need to own the hotel project.
The advantage of investors:
The investor has two options below:
- Set up new business with 100% foreign capital in restaurants, hotels and coffee.
- Acquisition of chain restaurants, coffee, hotels are in Vietnam.
LHD advises to the investor:
- LHD counseling locations by local planning for the opening of the restaurant, coffee, hotel.
- Apply for guidelines of projects
- Preparation of documents and explanations of the investment license
- Apply for investment certificate
- Apply for certificate of food safety of restaurant, coffee, hotel.
- Advice and protection of trademarks, brand monopoly
- Other advice relating to activities of restaurant, coffee, hotel.
Please kindly contact with us if Clients need more information.
→ WHY YOU SHOULD OPEN COFFE SHOP OR RESTAURANT IN HOI AN
The famous cafes of Hoi An, with great reputation, are Hai, Before & Now, Triet, or Reaching out. Recently there have been 6 impressive new coffee shops that would be so weird to please your desire for chilling out in cafes and feeling the real peace of the life here:
1. Cocobana
Cocobana, one of the newest and hottest in the map of shops in Hoi An, is recommended a tranquil paradise to get lost in Hoi An. A relaxing oasis, super stylish tea, and arty souvenir boutique are not enough to describe Cocobana.
This is not a tea house or a coffee shop, this is a surprising house. The owner has outstanding style and has crafted together a gorgeous mix of old house, tea shop, local crafts and artifacts and historic pieces to make a really stunning boutique.
You will be more than amazed at all the decoration and stuff displaced as well as the peaceful environment.
This place is a blend of teahouse, museum, and a papermaking craftsmen workshop.
They have wonderful tea drinks, especially farmer's tea. Perfect for yourself to refresh your soul and your body after long-day travel or in the hot weather this time in Vietnam
The owner and the staff will make sure that you are comfortable and share you a lot about the town, houses before supplying you with books about Vietnam to enjoy with your tea in the sunshine.
It also offers many kinds of special traditional stuff for sale.
They have a fun koi pond with stepping stones, a coloring room, and lots of little sitting areas tucked away in comfy spots. You feel like you are in your home, just relaxing in the afternoon.
Contact us if you want setup a Cafe Shop or Restaurant in Hoi An
Email: danang@lhdfirm.com