When investor want to set up a business in Vietnam, you must first learn about the existing legislations in terms of investment as well as the types of businesses allowed to expatriates in the country. The Investor must above all obtain an authorization of entry which will allow you to apply for a business visa to Vietnam
To do this, you need a partner in the country. Your partner may be of Vietnamese or of foreign origin. You will have to communicate your personal information to him for the application.
Once you have obtained your authorization of entry, you can go to the Vietnam embassy or consulate in your country to apply for your visa.
Types of companies
There is no legal minimum or maximum capital regardless of the type of business you choose to create in Vietnam. You can invest either in local currency which is the Vietnamese dong or in convertible foreign currency. You must also determine the status of your company, stating the name and address of the head office and branches of your business, mentioning the area in which you intend to invest.
On the other hand, you must specify if it is a collective society mentioning the names and nationality of your business partners, have an organizational and management plan for your company. You will have to hire a legal representative to assist you with the procedures.
Registering your company
The next step is to register your company with the Provincial People's Committee closest to your company's head office. In fact, you are required to send a completed application by producing the following documents:
status report of the company

the list of shareholders or members and a copy of their identity card or passport

if the shareholder is a foreign company: a copy of the registration certificate

the certificate of paid-up capital for the establishment of the company

the exercise certificates of directors or associates.
Good to know:
In general, the registration certificate should be issued within ten days from the date of submission of the request. However, you must make sure that your business activities are not prohibited in Vietnam and that the name given to the company complies with the provisions of Vietnamese law.
Once you have obtained the registration certificate, you have to publish information about your company on the registration office website, as well as in three consecutive editions of local newspapers within 30 days as from the date of issue.
Note that your company will be subject to income tax once you have registered with the Revenue Department of the Vietnamese Ministry of Finance.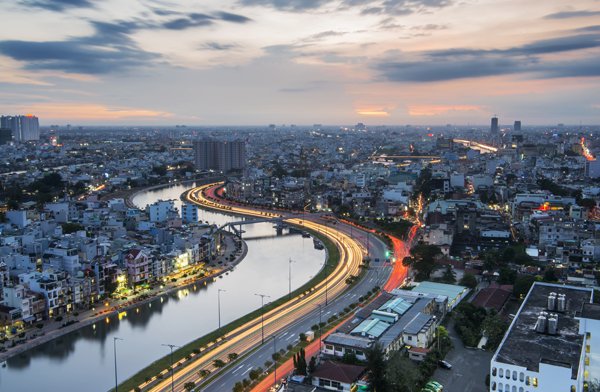 LHD Law Firm will give you instructions on collecting the relevant documents and will take care of the communication and submission of applications until your company registration is complete. Foreign investors have to visit Vietnam only once to set up the company.
Limited Liability Company (LLC)

Joint-Stock Company (JSC)

Company setup timeframe

Approximately 1 to 3 months from submission of documents to the Department of Planning and Investment

Approximately 1 to 3 months from submission of documents to the Department of Planning and Investment

Suitable for

Small to medium sized business

Medium to large sized businesses

Number of founders

1 to 50 founders

At least 3 founders

Corporate structure

Members' Council (General meeting)

Chairman of Members' Council*

Director

Inspection Committee**

General Meeting

Management Board

Chairman of the Management Board

Director

Inspection Committee

Liability

Founders' liability is limited to the capital contributed to the Company

Founders' liability is limited to the capital contributed to the Company

Issuance of shares and public listing

A Vietnamese LLC cannot issue shares and be publicly listed on the local stock exchange

A Vietnamese JSC can issue ordinary and preference shares, the shares can be listed on the public stock exchange
*Only required if the LLC has more than 1 founder
**Only required if the LLC has more than 11 founders